Functions and Application:
The main functions of this product are calling for help, positioning and health monitoring. Apply to kids safety and elderly care center, private clinic, alzheimer care center, patients with alzheimer, heart disease and chronic disease.
RF-V38 2G Smart GPS Watch Features:
1.WIFI+GPS+LBS Real-time tracking.
2.Historical route playback.
3.WIFI fence & Geo-fence Double fences, overall protection.
4.Faster and timely for help by pressing SOS button for 3 seconds in urgent situations.
5.Two-way audio talk becomes warmer and clearer, Vibrate & Ring for incoming call.
6.Step counting and Weather forecast, big font for older personal.
7.Waterproof IP67, Long standby and low battery reminder, SIM card changing alarm.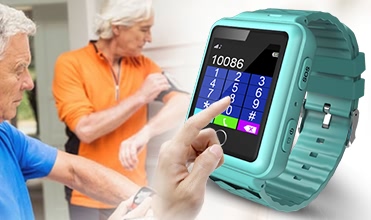 Touch screen for dailing
With a touch screen, dailing phone numbers becomes freely. It has no more limits with a GPS tracker making phone calls out.
IP67 grade of waterproof
Since accidents easily happen when the elderly taking a shower, ReachFar released V36, a watch can be worn in shower time to enable SOS help once accident happens.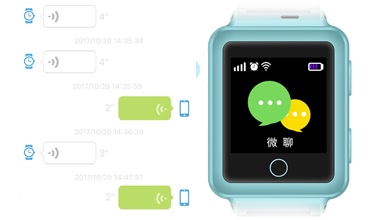 Real time Voice chat
Voice chat enables the watch wearer talks to App freely. Just press the button and record your voice then send out to the App, which makes the guardian to hear the loved one's voice in no time.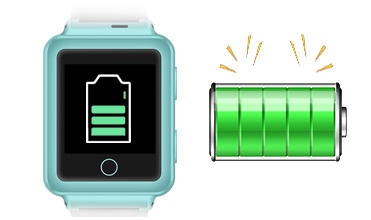 New battery with large capacity
+30% more
Longer standby time lasts nearly 4 days and 4 hours' calls. Farewell to One Day a Charge.
Step counting
To record the wearer's movement status, our RF-V38 watch provides a quick feedback of steps the wearer walk or run daily.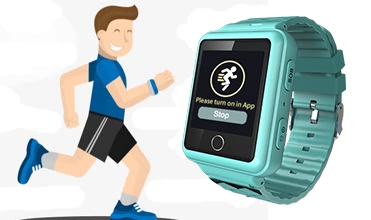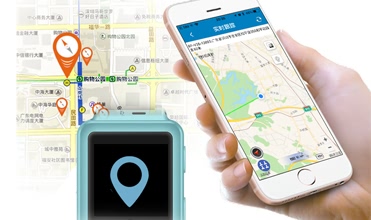 Real time tracking
The smart watch RF-V38 supports real time tracking, which enables guardian to check wearer's location in emergency. Displaying in App map makes it easier to find the wearer.
| | |
| --- | --- |
| Product Name: | 2G Smart GPS Watch |
| Model: | RF-V38 |
| Brand: | Reachfar |
| Item: | Specifications |
| 2G GSM: | 850/900/1800/1900MHz |
| ID Style: | Simple and Graceful, Delicate |
| IP Grade: | IP67 |
| Dimension: | 57*39*16mm(watch host) |
| Color: | Golden & Black and Blue |
| Button: | Two Buttons:SOS and Power Buttons |
| Screen: | 1.44 inch Touch Screen |
| GPS Antenna: | High Sensitivity Ceramic Active Antenna |
| GSM Antenna: | FPC Antenna |
| Battery: | 420mAh |
| SIM Card: | Micro SIM Card |
| G-sensor: | Support |
| I/P Port: | USB Magnet Charger |
| Chip: | MT2503A |
| GPRS: | Class 12 |
| GPS Signal: | L1,1575.42MHz C/A |
| GPS Channel No. | 22 Channels |
| GPS Chip Scale Receiving Sensitivity: | Trace:-165dBm, Capture:-148dBm |
| GPS Accuracy: | 5~15m(Open Sky) |
| LBS Accuracy: | 100~1000m |
| WIFI Accuracy: | 15~100m(WIFI area) |
| Minimum Standby Current: | <0.5mA |
| Average Standby Current: | <2mA |
| Average Working Current: | ≈55mA |
| Working Temps: | -18~70℃ |
| Working Humidity: | 5% to 95% Non solidifying |
| Certification and Patent: | 3C,CE,RoHS,FCC Certifications and Design Patent |
| GPS Antenna: | Inbuilt Ceramic active antenna |
| GSM Antenna: | Inbuilt antenna |
| Bluetooth: | Bluetooth 3.0(Normal Closed) |
| G-sensor: | Support |
| MIC: | Support |