RF-V9
descriptions:
Sound sensor alarm:
when the car is parked, it will automatically to the fortified state of shock, when the vibration sensor have sensed moving actions, RF-V9 will immediately send
message and dial your phone, the platform also could receive alarm messages, thieves have no place to hide. (Abnormal out of charge, could happen at any moment, thieves couldn't be hide.)
Trace replay:
car owners check car's history trace via binding mobile phone number, wechat, and inquiry platform.
Eco-fence:
You could set eco-fence on the map page on the inquiry platform, designate an device-centric area on the map, when the device beyond the fence, V9 will send alerts to the mobile phone number.
Inquiry platform:
REACHFAR's RF-V9 offers a variety of platforms query, inquiry platform
www.gps123.org
support for multiple location query: wechat, APP, SMS message, website etc.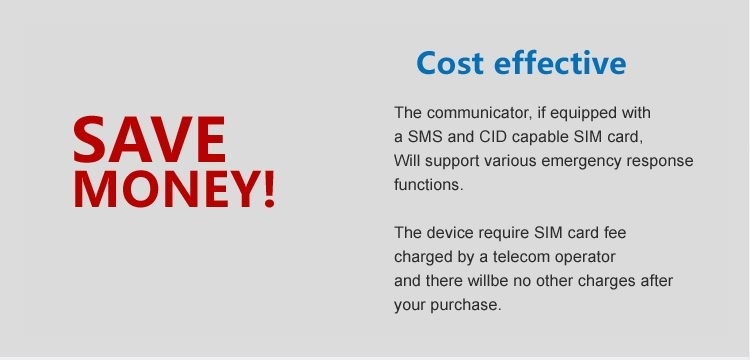 RF-V9 Main functions:
GSM quad-band + GSM global positioning
Tracking via Internet / iphone app/ Android app / we chat / SMS
Trace replay
Remote control fortification/withdraw a garrison, easy to use and save money
Vibration and sound sensor alarm
2 way communication
Quiet care
Check battery life from distance
Low battery charge alarm
RF-V9 Parameters:
Brand: ReachFar
Model: RF-V9
GSM network: quad-band, universal
Standby time: 12days
Vibration sensor alarm: yes
Sound sensor alarm: yes
Built-in battery: yes
Low battery charge alert: yes
Displacement alert: yes
Remote listening: yes
RF-V9 specifications:
GSM network: 850/900/1800/1900MHz
Host size: 45*35*13.5mm
Packaging size: 138*118*46mm
Host weight: 28g
Package weight: 210g
Colors: black
Accessories:
1* Host
1* Charger
1* USB cable
1*headphone
1* User manual
1*warranty card
1*certificate card
Typical case:
Case 1:
Mr. Cai is a businessman, he usually drove the car out when he traveling on business. Onetime, when thunder and rains came, Mr. Cai wanted parked in the parking lot, but there was no empty spaces, so he had to parked his car on the street which without security. Due to the rainy day plus thunder, Mr Cai received alarm message but he thought that was the weather caused mistake message, so he ignored it then Mr. Cai found his car was gone when he finished his business. He called the police immediately, later the police helped found his car because there was a RF-V9 in his car.
Case 2:
Mr. Ma and his friends are businessmen, once two people travel together by car to Hangzhou, when they went to dinner at night, the cars are parked on the basketball court, Mr. Ma's phone suddenly received an alarm message, and then he called the police immediately, fortunately, because of alarm and rushed to the scene in time, two thieves were catched by the police, Mr. Ma's car was not stolen. Mr. Ma said if there was no RF-V9 in his car, his car must had been stolen.
Case 3:
Mr. Sun is a member of container transport, when it comes to haunt survivors Sun last year that suffered last year because the documents back to the company to take the car parked on the roadside, just a half-hour cargo container on the whole stolen pure light, because it Sun Health fault depriving times almost lost his job. Once you have lost the lessons of the goods, a lot of drivers fear of their own vehicles or stolen goods again, are afraid to go home to eat or shower, sometimes eating instant noodles in the car. Later, the general manager should be a container truck transportation requirements, beginning with a "sharp peak Wise" RF-V9 car theft promptly locate Communicator. In a recent night under the rain, thieves take advantage of drivers are back to take a bath, when to eat, quietly truck drove away, and other drivers back when the car was driving too far away, the police investigation after the alarm and use by RF -V9 positioning system locks the thief probably the area where, after some effort the police and drivers successfully thief caught up, goods and vehicles are intact.